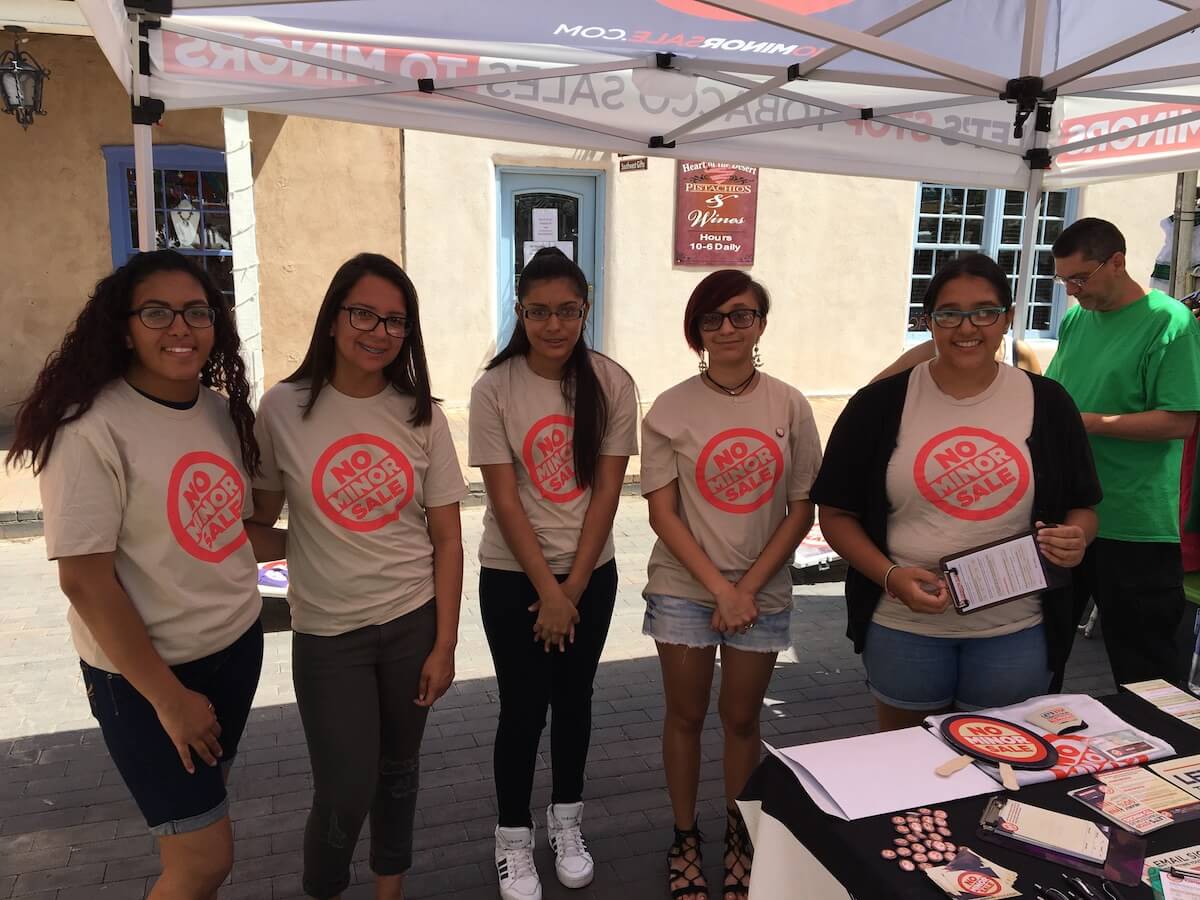 YOUTH PERSPECTIVE: Leading a No Minor Sale Event in My Community
My name is Charlotte Stalker from Las Cruces and I am currently a member of the Evolvement New Mexico Leadership Team. This is my second year on the leadership team, which means I've gotten to organize and work events for both the 24/7 and No Minor Sale campaigns.
September 16-17th, 2017 was the Diez y Seis de Septiembre Fiesta, in Mesilla, NM, which I organized as an Evolvement Leadership Team member. We set up a booth with a plinko board to draw people to the table, in addition to walking around the festival asking people to fill out the survey for No Minor Sale. We collected over 200 hundred surveys in addition to 15 support cards, which give people the chance to write a personal message about why they want to end illegal tobacco sales to youth. We had interactions with a lot of shop owners who whole-heartedly supported our cause, which was really great because they're the people we want to ally with.
Getting the chance to talk with community members outside of my school is a completely new experience for me. We get to have meaningful conversations with people who are genuinely interested in the issue and can help make changes about issues they're passionate about. Talking to community members not only can help boost self-confidence and speaking skills, but it also provides a unique opportunity to speak on an issue you're passionate about, such as underage tobacco use.
If you're a member of the community interested in getting involved, you can come stop by a No Minor Sale event near you, or get active here.