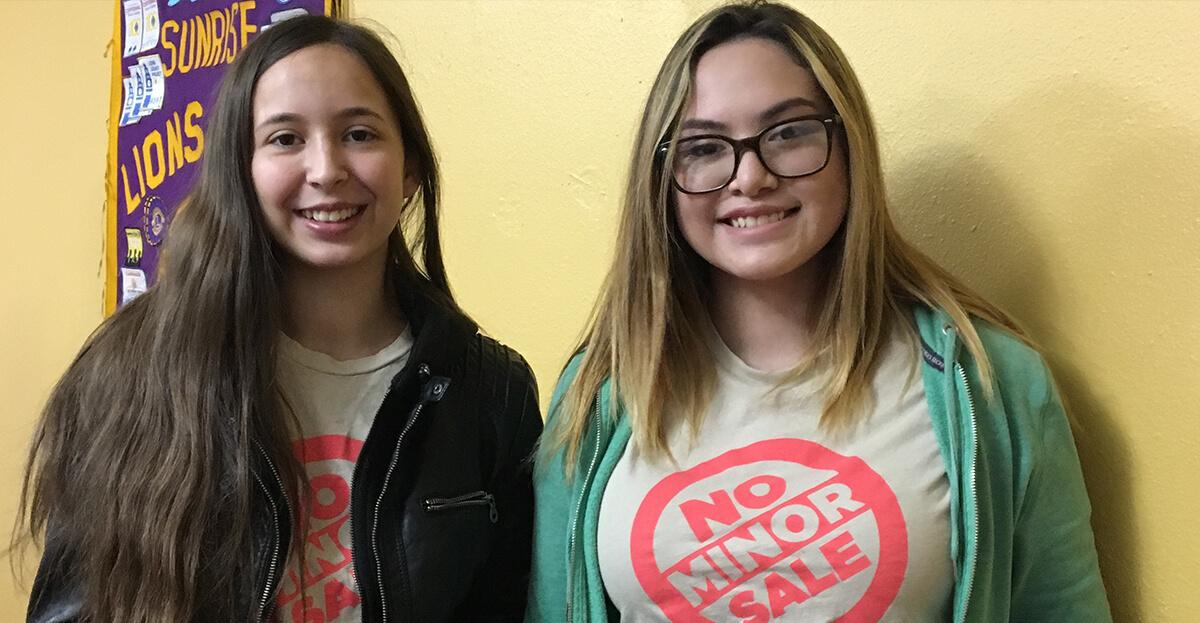 YOUTH PERSPECTIVE: Partnering with Community Organizations Through the No Minor Sale Campaign
My name is Jaedan Marquez. I am currently in my junior year at Arrowhead Park Early College High School and I've been a member of Evolvement since my freshmen year. This year I have worked on the No Minor Sale campaign at the Diez y Seis de Septiembre Fiesta in Mesilla, NM and also presented this campaign to the Sunrise Loins Club in Las Cruces, New Mexico. The reason I have taken the initiative to participate in these events is because I have two nieces and one more on the way. I want them to grow up in an environment where underage smoking is nonexistent and not another thing, that is bad for them that they could get introduced to.
On January 25th, my partner, Chriss Wright and I, presented the first ever No Minor Sales partner presentation to the Sunrise Lions Club of Las Cruces. During this event we collected a total of nine support cards. The members of the Lions Club were very intrigued by what we were saying and presented us with many questions about what our group is doing to educate our peers. It was inspiring to hear their stories of how they got into tobacco and the pop culture surrounding it when they were our age and how they don't want the same influence on today's youth. Meeting with the Sunrise Lions Club of Las Cruces was a wonderful experience for Chriss and I. These and other events are experiences that we hope to continue to encounter in the future.
If we unite as a community, we can educate the general populous about the negative effects of tobacco sales to minors. By reaching out to the community, at local events, we are able to educate and be the face of the No Minor Sale campaign. I look forward to new events to continue to create urgency to end illegal tobacco sales to minors.
If you're a member of the community interested in getting involved, you can come stop by a No Minor Sale event near you, or get active here.